Our speaker Prof. Dr. Wolfgang Wahlster, founding director and long-time CEO of the DFKI, was inducted into the German Research Hall of Fame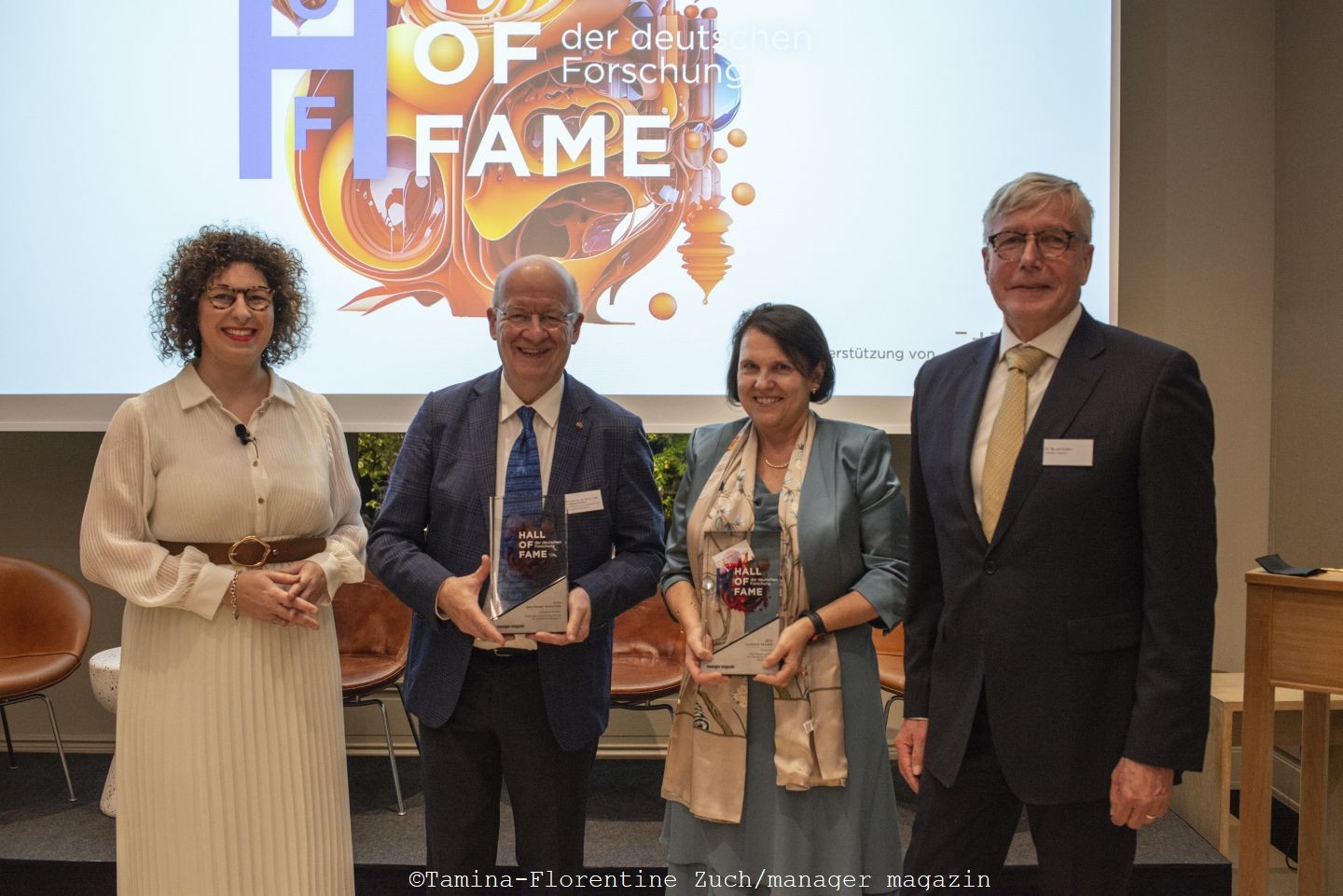 Wolfgang Wahlster is internationally one of the most respected German scientists in his discipline and one of the greatest IT personalities.
From 1982 to December 2018, Wahlster held the Chair of Computer Science at Saarland University. From the founding of the German Research Centre for Artificial Intelligence (DFKI) in 1988 until January 2019, he also served as its director and CEO and is still chief advisor at DFKI.
Since 2009, Manager Magazin has honoured exceptionally successful personalities from academic and industrial research by inducting them into the Hall of Fame of German Research. The award honours a scientist who saw the connection between computer science and the human sciences, especially psychology and linguistics, very early on - and who also built this bridge stably with his research. His understanding of human-computer interaction has opened up new perspectives and shaped our thinking about the many benefits of AI, said the laudator Prof. Dr. Margret Wintermantel, Professor Emeritus of Social Psychology, former President of Saarland University.
As a speaker, Wolfgang Wahlster's keynotes cover topics including Big Data, the Internet of Things and Artificial Intelligence, and Industry 4.0.
Get in Touch
These are just a few of our speakers and experts who will enhance your event with their expertise. Contact us. We will find the perfect speaker for you.