International Women's Day - Our female speakers in the spotlight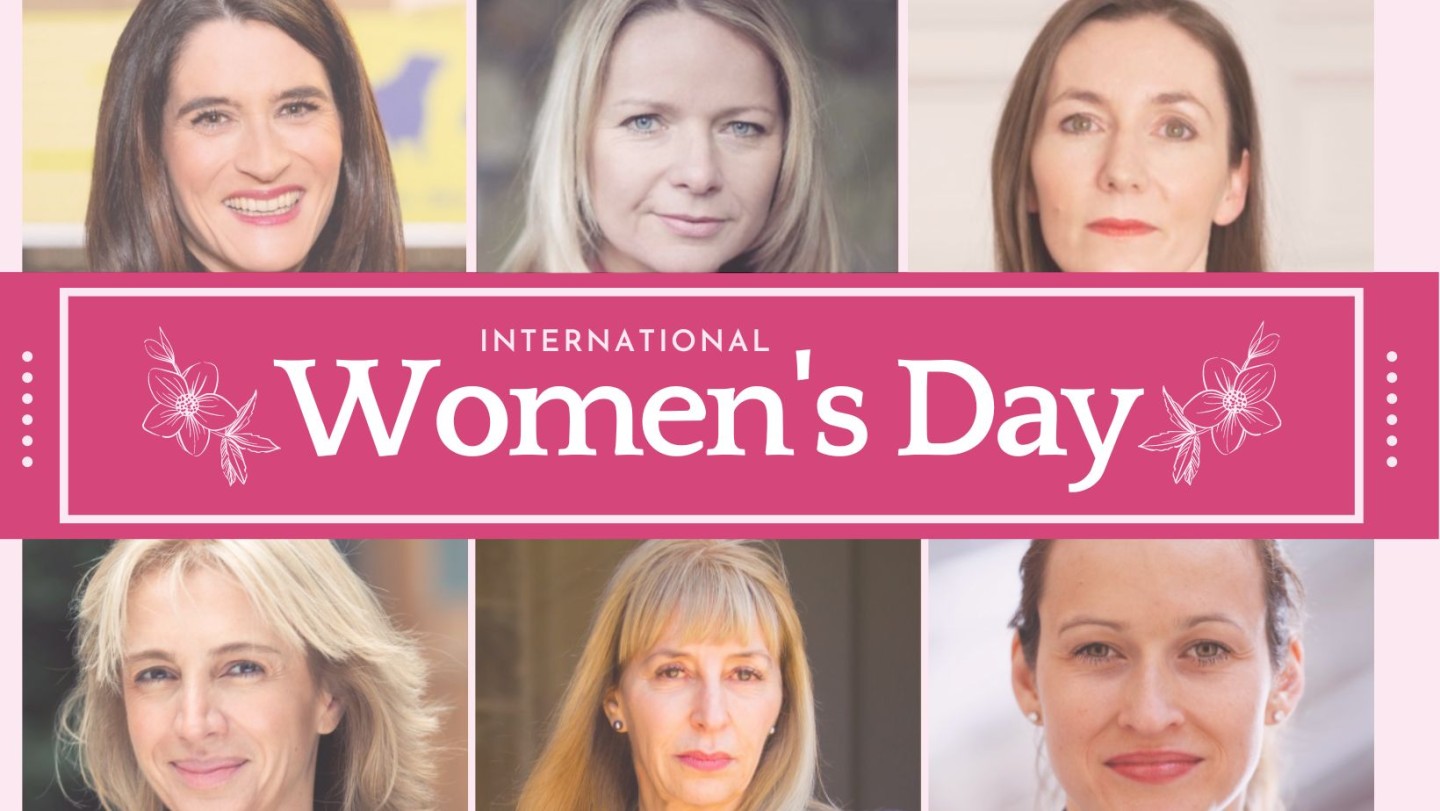 We celebrate all the inspiring female speakers we have the privilege to work with every day and who enrich our daily lives with their exciting topics.
Among them, for example, Sina Mainitz. As one of Germany's best-known TV stock market experts, she reports live from the Frankfurt Stock Exchange every day for all of ZDF's current programs. Competent and always well informed, she keeps viewers up to date on what's happening on the Frankfurt trading floor. As one of the people behind the ZDF Wiso Instagram profile @diegeldin, it is especially close to her heart to inform women about financial topics and turn them into financial heroines. In May, her book "Swim in the sea rather than in the money" will be published in which she writes about how we can move from pure profit maximization to more work-life balance and how we can generate the necessary change to do so. In her book, Sina Mainitz also gives tips on how to make people happy at no cost at all. Sina Mainitz also moderates panel discussions and events away from business topics. Complex issues, heated panel discussions and elegant evening events - Sina Mainitz demonstrates eloquence and competence on every stage.
Our speaker Nicola Winter also stand her ground in several so-called male domains. Although not on the stock exchange floor, but as the second woman in the cockpit of a fighter plane. Not only is she one of three female Eurofighter pilots in Germany, she also holds a helicopter pilot's license, was a flight instructor and is one of two women appointed to the ESA's nine-strong astronaut reserve. Nicola Winter is a pioneer in many fields and in her impressive keynotes she lets her audience participate in the realization of her dreams. She shows how to get where you want with focus and flow, how to unleash your potential and gather courage for departure, and how leadership works with empathy and respect. Diversity and her own experiences as a woman in male-dominated professions are of course also topics of her presentations.
Get in Touch
These are just a few of our speakers and experts who will enhance your event with their expertise. Contact us. We will find the perfect speaker for you.