Digital X 2023 in Cologne offered an impressive showcase into the future this week.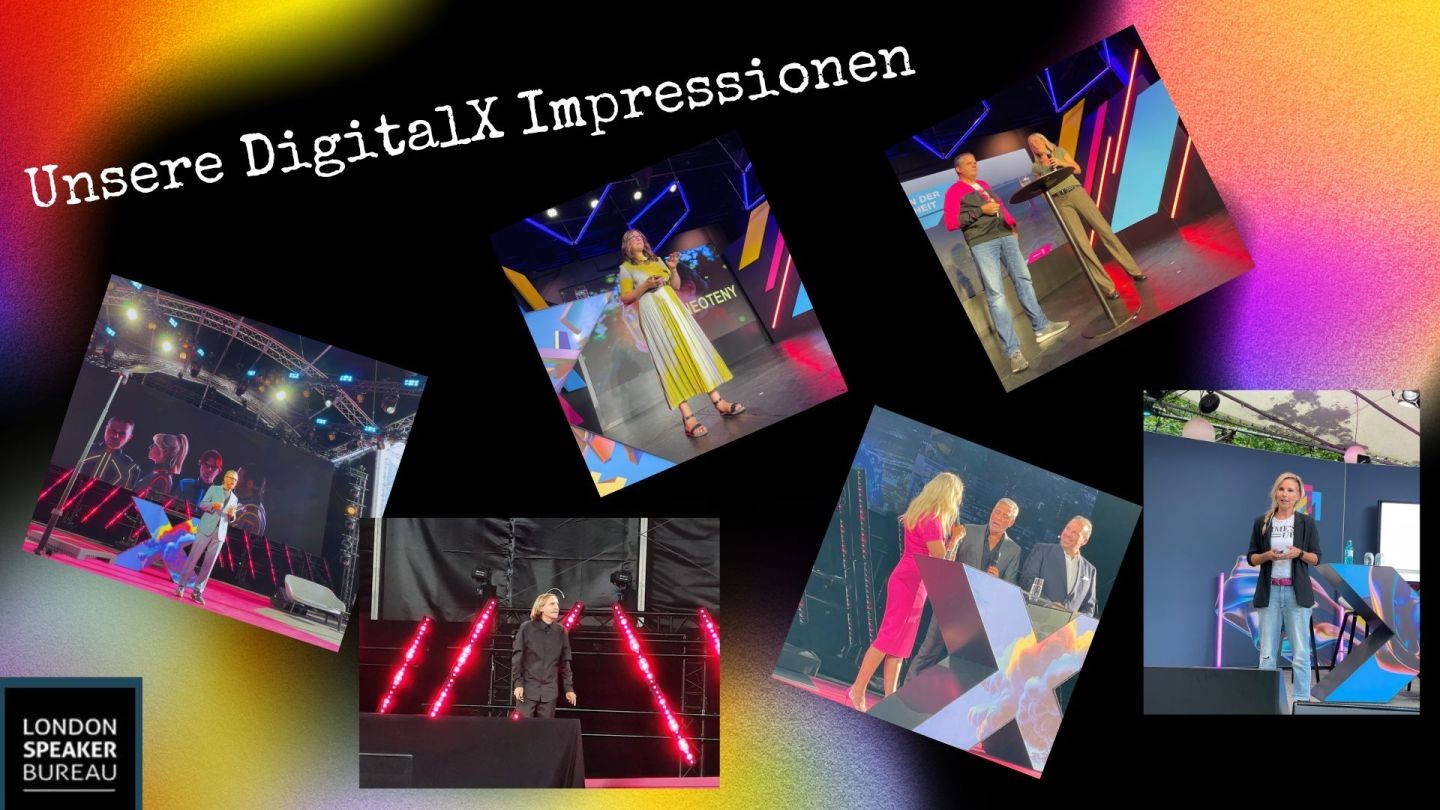 Numerous presentations, panel discussions and talks highlighted the latest technological developments and megatrends, including the future of work, connectivity, security and sustainability. The keynote speakers at the event included some of our outstanding speakers.
• Constanze Kurz, computer scientist with a doctorate and spokesperson for the Chaos Computer Club, talked about cybersecurity. She is a data protection expert and knows a lot about security vulnerabilities and data protection. At Digital X, she explained the latest cybersecurity threats and how they can be tackled.
• Björn Ulvaeus, founding member of ABBA, provided insights into the creation of the ABBA avatars for the virtual concert spectacle "Voyage" in his fascinating keynote. He shared his thoughts on the influence of artificial intelligence on creativity and art and humorously confessed that the project almost failed because of his beard.
• British artist and cyborg activist Neil Harbisson gave the audience insights into his colour experiences despite colour blindness, aided by the antenna in his head. He explained the work of his Cyborg Foundation, which defends cyborg rights, promotes cyborgism as an art movement and supports people who want to become cyborgs.
• Inma Martinez, a pioneer in the mobile industry and thought leader in the technology sector, spoke in her keynote about what differentiates us as humans from artificial intelligence and how we can use these skills to make ourselves irreplaceable.
• Another remarkable keynote was given by Fränzi Kühne, who shared her experiences with traditional business models and digital transformation. She spoke about the challenges she overcame as CDO at edding AG on the road to transformation and emphasised the importance of not leaving anyone behind on this journey, regardless of their mindset. Her talk covered topics such as the "Thomas problem," corporate culture and the right mindset.
Get in Touch
These are just a few of our speakers and experts who will enhance your event with their expertise. Contact us. We will find the perfect speaker for you.